Air Cooling Series
Air Cooling Mining Containersare one of the most common practices in the area of data center solutions. Since the launch of our first generation of crypto mining box– Antbox, we have seen how the crypto mining industry is fast evolving. Minerbase A series – a bigger, better and more cost effective mining box now is available for your selection.

Excellent Air Cooling System
The advanced cooling system with customized explosion proof negative pressure fan provides a powerful cooling function for better heat dissipation, achieving consistent high cooling performance.

Great Capacity
Minerbase maximizes the A series mining container's space in an efficient way to provide great capacity (about 350 slots).
*Antminer S19 is used as the reference model for the calculation of the total number of container slots.
Superb Cost Effective
The A series is a more cost-efficient option, which provides lower average cost for container slots. Without the consideration for logistics and other cost factors, the average miner price starts as low as about $110 for AN20 and $78 for AE40.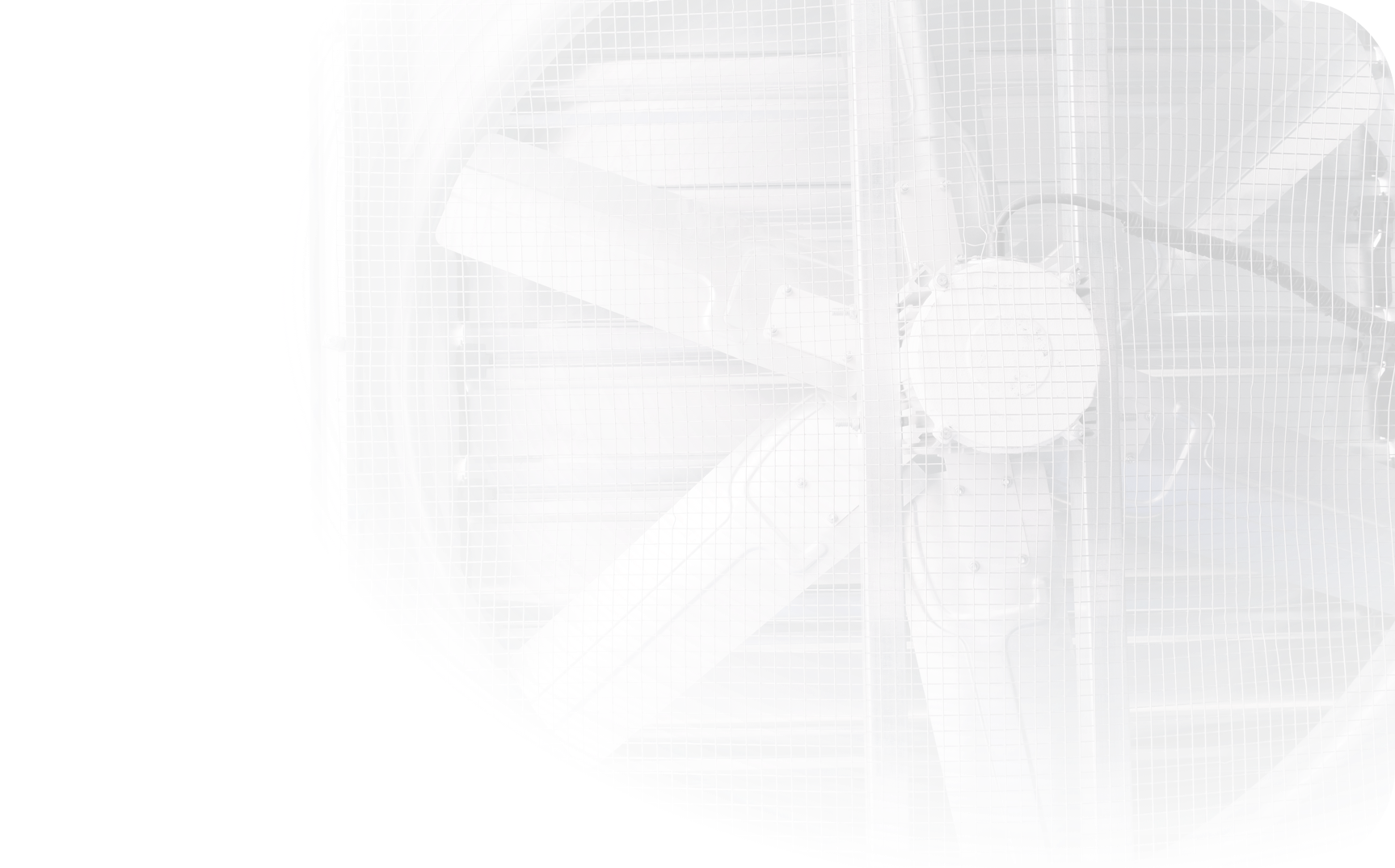 Superior Air
Cooling System
The A series container uses built-in fans and double-layer adiabatic cooling pad. The inner layer curtain lessens the impact of air humidity on servers, while the outer layer curtain lowers the internal ambient temperature. In the meantime, the built-in fans help reduce the operating cost of the data center as there's no extra fan required.
From the exterior, it appears to be a shipping container, but both the inside and the outside are built to accommodate all the high-performance mining equipment now available on the market.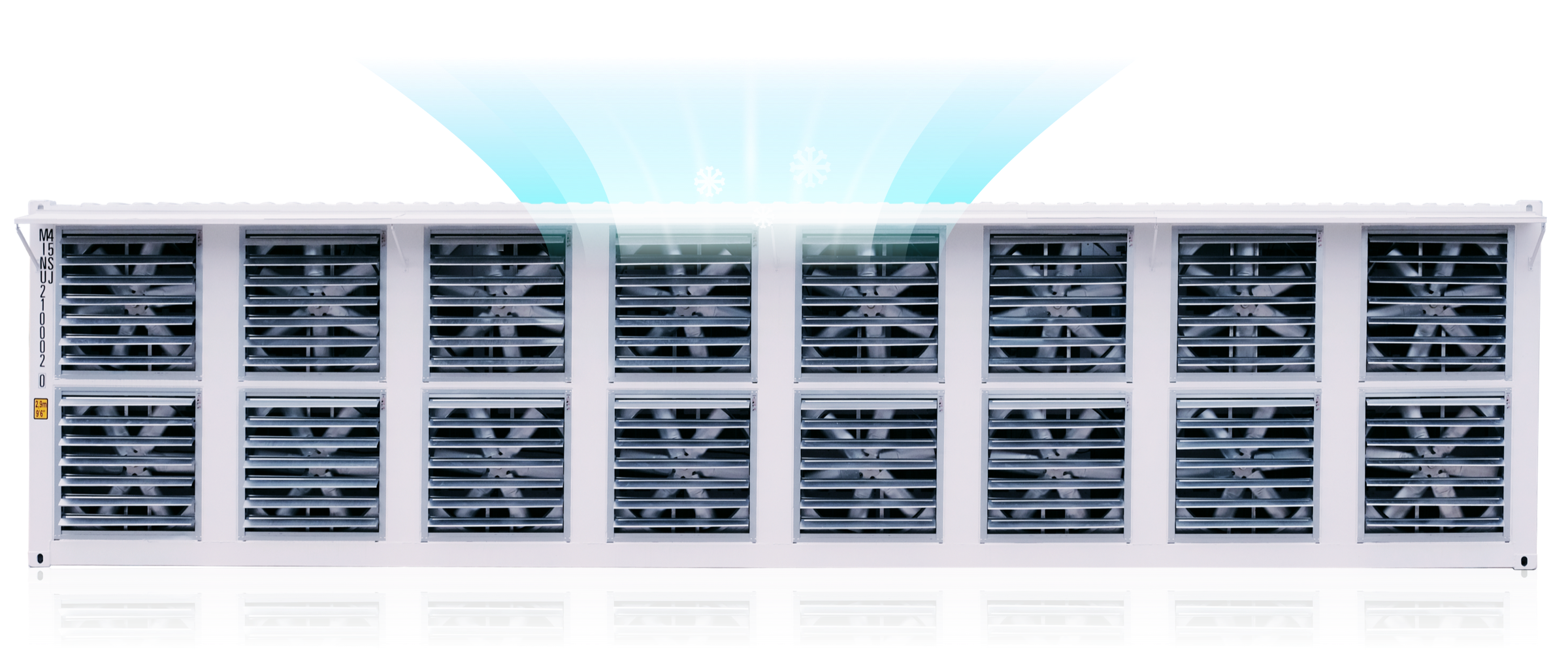 Explosion Proof Negative Pressure Fan
It provides reliable explosion-proof, high volume air ventilation, low noise volume and low power consumption. The fan can perform well under harsh environments such as mines, tunnels and mining containers.
| | | | | | | |
| --- | --- | --- | --- | --- | --- | --- |
| Model | Dimension(mm) | Air volume (m³/h) | Noise(db) | Speed(r/m) | Power(w) | Rated voltage |
| 1220# | About 1220*1220*325 | 30000 | <60 | 450 | 750 | 415V |
Temperature And Humidity Monitoring
It is equipped with a dual-channel ethernet temperature and humidity recorder, a swiss-made high-precision sensor and has a button battery as backup power. The data is uploaded to the cloud monitoring platform automatically. The alarm setting can be configured and predefined based on required temperature and humidity limit, battery limit, external power supply and device status. Alerts will be sent via email and SMS. You can view the real-time data on the go via app or website, such as performance data, alarm logos and historical records.
Product Particulars
Air Cooling A Series
Immersion Cooling D Series
Immersion Cooling L Series
Immersion Cooling T Series

Contact Us

Sales Inquires
[email protected]

Marketing Collaboration
[email protected]

Twitter
@TheMinerbase
Gross Weight
Approximately 3.8tons
External Dimension
About 12000mmx2400mmx2800mm (W x D x H)
Internal Dimension
About 11800mmx2300mmx2600mm (W x D x H)
Environment
Below 45℃ or 90%RH
Heat Dissipation
Air Cooling
Electricity Demand
775KW*2(1.5MW)
Servers Capacity
350pcs (*Antminer S19 is used as the reference model for the calculation of the total number of container slots)
Temp & Humidity Monitoring
Dual-channel Temp & Humidity Monitoring through Web/APP
Fan
16pcs (1220*1220*325mm)
Transportation Standard
Certified By China Classification Society
Vertical Assembly
Up to 2 layers

Notes
The product must be kept vertical during installation (horizontal degree ±3°).
If two units are to be stored vertically, the ground must be strengthened to sustain a load of at least 20 tons.
A minimum 10t crane is required for loading and unloading.
The temperature of the working environment shall be -25°C to 45°C, and the humidity shall not exceed 90%RH.
If the altitude is over 1,000m, capacity reduction of the transformer and switch shall be considered, about 1% for every 100m increase.
The ambient temperature of the product does not refer to the ambient temperature of the server.
This container data center has three-phase distribution cabinets, power distribution units, network equipment, server racks, etc. For other facilities, we can provide technical support if needed.