Immersion Cooling T Series
The heat recovery systemis specifically designed for the Minerbase thermal series. This system constantly preheats the water flowing down the drains, by utilizing heat generated from miners. Running warm water then can be utilized for other purposes, helpful for heat recovery.

Strong Mobility
Integrated modular pallet tank design provides high mobility for easy transportation, allowing you to find the most suitable locations for your farm in any part of the world.

Easy Plug & Play
The plug-and-play concept enables faster and more efficient deployment with minimal setup requirements.

Indoor Mining Farm Setup
A smaller "data center" with great flexibility. It can accommodate limited indoor space or outdoor layout.

Lower Power Consumption At
Rated Hashrate
Immersion cooling technology lowers power consumption for higher efficiency and stability of overclocking operation compared to air cooling system (with the same hashrate).
Heat Recovery & Heat Reuse
The T series utilizes the heat recovery system, supporting aquaculture, greenhouse farming and floor heating supply.
Sustainable Mining
Our T series reduces energy consumption and provides hot water for heat recovery applications. This helps minimize the carbon footprint for a more sustainable crypto-mining approach.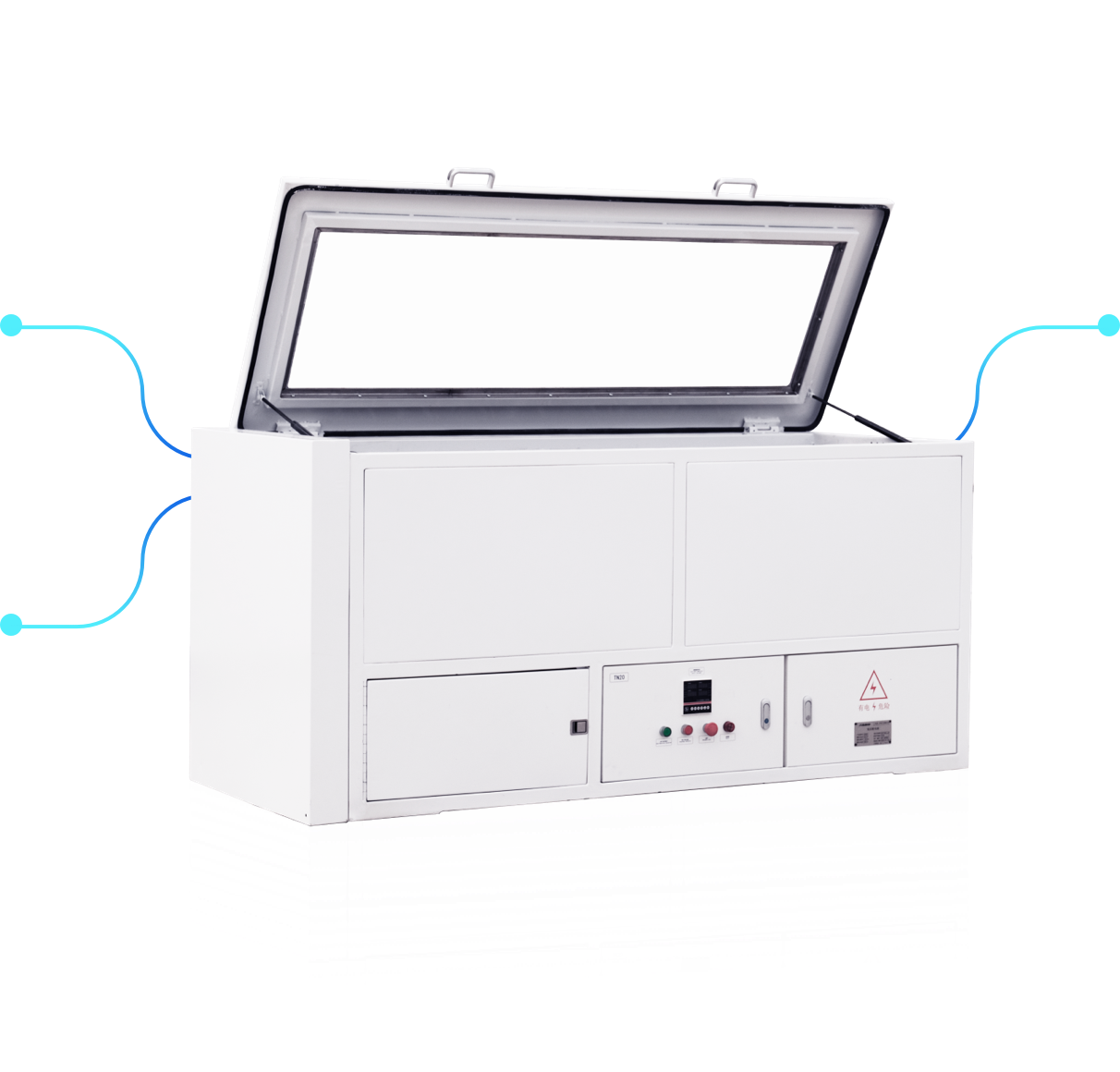 Shell And Tube Heat Exchanger For Crypto Mining
The shell and tube heat exchanger uses circulation pumps and liquid coolants designed to mine more efficiently. It does not need a cooling tower or a water softening system, requiring much lower water quality than a plate heat exchanger.

Contact Us

Sales Inquires
[email protected]

Marketing Collaboration
[email protected]

Twitter
@TheMinerbase
Specifications (Immersion Cooling T Series)
Gross Weight
3915kg Approximately 0.91tons
Gross Dimension (In Millimeters)
About 2130mmx925mmx1100mm (L x W x H)
Max Oil Temperature (℃)
In 40℃ Out 60℃
Cooling Medium
S3 X(Shell)
Heat Dissipation
Water Cooling
Monitoring Content
Temperature Sensor、Trouble Lamp
Electrical Code
UL、CE、CSA (Alternative)
Typical Physical Characteristics
Properties
Method
Shell Immersion Cooling Fluid S3 X
Colour (Saybolt)
ASTM D156
>+30
Density @15℃ kg/m3
ASTM D4052
808
Kinematic Viscosity @40℃ mm²/s
ASTM D445
9.9
Kinematic Viscosity @0℃ mm²/s
ASTM D7042
52.3
Neutralisation Value mg KOH/g
IEC 62021-1
<0.01

Precautions
Always use cooling oil specified by the manufacturer of your mining equipment.
Make sure that the ambient temperature surrounding the oil tank is lower than the flash point, and keep any sources of heat that are greater than the flash point away from the box.
Carefully prevent direct skin contact. In the event of inadvertent contact, wash with soap and water immediately.